After careful consideration, the Loretto Alumnae Board is pleased to announce this years' recipient of the Order of Mary Award, Shelley MacDonald, who is a graduate of Loretto Abbey, class of 1987.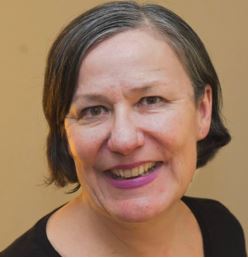 Every year we bestow a prestigious award, named in honour of the foundress of the IBVM to individuals who best embody Mary Ward's vision and assertion that "I hope in God it will be seen that women in time to come will do much".
Shelley is an award-winning performing artist, educator, and filmmaker who is of Mi'kmaq ( "Ugpi'Ganjig," Eel River, New Brunswick) and Scottish ancestry. She has over 20 years of experience as an artist/educator and has partnered with different school districts, universities, artists, Elders, television networks, film productions and community organizations across Canada creating meaningful arts and culture programming that focuses on social justice issues to help create systemic change.
In her current role as the First Nations, Métis, and Inuit National Program Leader for the Royal Conservatory's Learning Through The Arts Program. Shelley has been focused on mentoring Indigenous artists and teachers on collaborative learning strategies in the classroom to help bring the school curriculum alive with Indigenous perspectives.
She has spent the last 2 years presenting at different arts and education conferences such as the Assembly of First Nations,
INDspire, The First Nations Education Steering Committee, Chiefs Of Ontario, The Lighting the Fire Conference and the Banff Centre. She has led performance and film workshops in many reserve communities across Canada and has helped to create two film festivals (Stz'uminus and Squamish Nation: Eslha7an).
Shelley co-founded an Aboriginal Mentorship program for young women in partnership with Simon Fraser University in December 2003. The Girlz Group has completed three films. Trailblazers, Girlz n the Hood, and Mental: The Power Within Our Stories. These films have screened at different conferences, including the World Peace Forum for the United Nations, and on APTN.
She has appeared on the television series, Cold Squad andMaster's of Science Fiction. She won Best Actor in BC's Reel Fast 48 hr film festival and has received the Keith Prevost award from the Cold Reading Series for her community arts projects. She most recently appeared in Surrounded by Owls production of The Gift with BC Coast Salish artist John Aitken at the Victoria Fringe Festival in August 2017 as well as for Graffiti Theatre on Salt Spring Island.
Join us for a wonderful event at the Order of Mary Ward Tribute Celebration on Sunday September 23, 2018 at 11 am. Catch up with your classmates, teachers and the Loretto Sisters and enjoy the chapel as we honour this years' recipients.  The event starts with a mass, followed by the award ceremony.  Light refreshments will be served afterward.  Tickets are free, however, a donation online or at the door would be most appreciated.